Dr. Francesco Basile, PhD MEng

Director
Francesco Basile is a civil engineer with over 25 years' experience in the field of geotechnical engineering design, analysis and research. He has worked on a variety of major international projects in Italy and the UK, and his consulting experience ranges from site investigation to shallow foundations, piling, retaining structures, and slope stability. Dr Basile has particular interests and experience in the behaviour of piled foundations, and the design and development of computer software. He is the author of Repute's calculation engine, the leading pile-design software by Geocentrix, and has published two theses and over 30 technical papers, including the book chapter "Analysis and design of pile groups" (Taylor & Francis, Oxford). Dr Basile is a UK member of the technical committee TC212 "Deep Foundations" (ISSMGE) and an Italian delegate on Eurocode 7 committee TC250/SC7/WG3/TG3 "Pile foundations".
Dr Francesco Basile's biography
Prof. Domenico Gallipoli, PhD MEng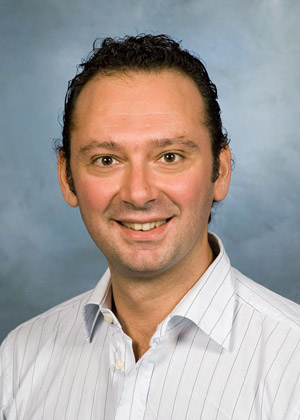 Domenico Gallipoli is Full Professor of Geotechnical Engineering at the University of Genoa (Italy) where he undertakes an intense research activity in the area of soil mechanics (in particular unsaturated soil behaviour), development of experimental techniques for soil testing and computational-constitutive models for geotechnical engineering. He has served as a member of the Géotechnique Advisory Panel and has written over 200 articles on various aspects of soil mechanics. Dr Gallipoli acts as a technical adviser to Geomarc for specific problems regarding unsaturated soils and computational finite element modelling.
Prof. Domenico Gallipoli's biography