Incheon Tower, South Korea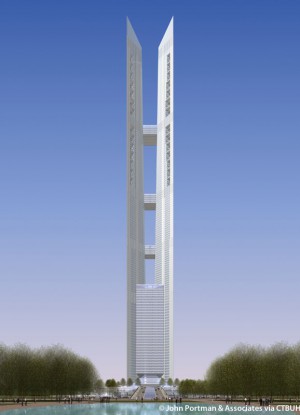 Repute has been used by Prof. Harry Poulos of Coffey (Australia) for the design of pile foundations for the supertall twin tower proposed for construction in Songdo International City (South Korea).
A pile raft foundation was designed to support the tower superstructure, consisting of 172 concrete bored pile of 2.5m diameter supported by a 5.5m thick raft. Their length varied from 46.1m to 76.1m depending on the local ground conditions.
Further details on the foundation design may be found in the papers by Pirrello & Poulos "Comparison of four pile group analysis programs" (In Proc. Int. Symp. on Advances in Foundation Engineering, 2013, Singapore, pp. 291-297) and by Randolph & Reul "Practical approaches for design of pile groups and piled rafts" (In Proc. 4th Bolivian Int. Conf. on Deep Foundations, 2019, Santa Cruz de la Sierra, Bolivia, 26p).