SKA Project, South Africa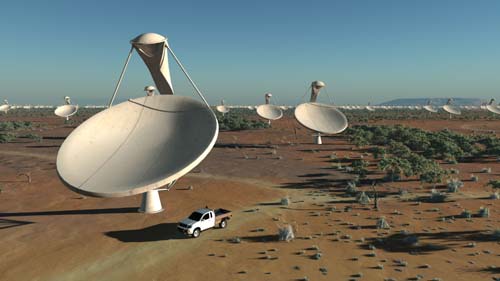 Repute has been used by Aurecon for the pile design of the satellite dish structures for the Square Kilometer Array (SKA) Project, to be located in the Karoo desert near Carnarvon in South Africa. The $1.5-billion SKA programme is one of the most important science projects of the 21st century and will address fundamental unanswered questions about our Universe including how the first stars and galaxies formed after the Big Bang, how galaxies have evolved since then, the role of magnetism in the cosmos, the nature of gravity, and the search for life beyond Earth.
Pile-group analyses using Repute were carried out in order to design the pile foundations for the individual dish structures and meet a very stringent rotational limit of 5 arc seconds under the dishes' operational conditions.
Further details on the pile design may be found in the paper by Barnard & Vorster "Pile settlement design using continuous surface wave testing and modulus degradation" (Proc. 37th DFI Annual Conference on Deep Foundations, Houston, TX, USA, October 2012, pp. 57-63).