Sicily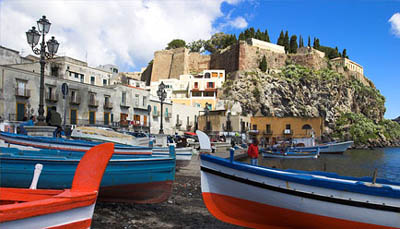 "To have seen Italy without having seen Sicily is not to have seen Italy at all, for Sicily is the clue to everything...The things that enchant you cannot be counted" (J.W. Goethe, "Italian Journey", 1873).
From blackened lava fields to soft sandy coves, Sicily boasts wonderfuly contrasting landscapes. This idyllic isle is a patchwork of rolling plains, sweet-smelling citrus groves, precipitous cliffs and flower-filled meadows. Like the scenery, Sicily's heritage is also incredibly varied. Its strategic mid-Mediterranean location made it the coveted prize of many an empire and centuries of invasion by the Greeks, Romans, Byzantines, Arabs, French and Spanish left behind indelible marks on the island's cultural landscape.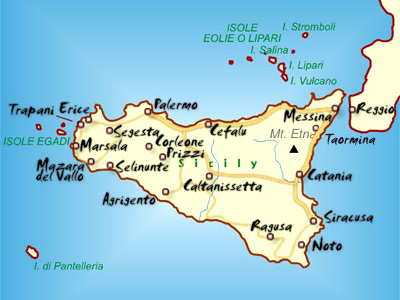 Taormina is ideally located to reach, with daily excursions, most parts of Sicily including Mount Etna, Europe's largest active volcano and home to many outdoor activities, the splendid Aeolian Islands (UNESCO World Heritage site), the late baroque towns of the Val di Noto (Caltagirone, Militello Val di Catania, Catania, Modica, Noto, Palazzolo Acreide, Ragusa and Scicli, all UNESCO WH sites), Siracusa and its historical centre Ortigia (UNESCO WH site), Villa Romana del Casale with its mosaics (UNESCO WH site), Agrigento with its Greek temples (UNESCO WH site)… thousands of years of history in one island!