High Speed 2: Colne Valley Viaduct, UK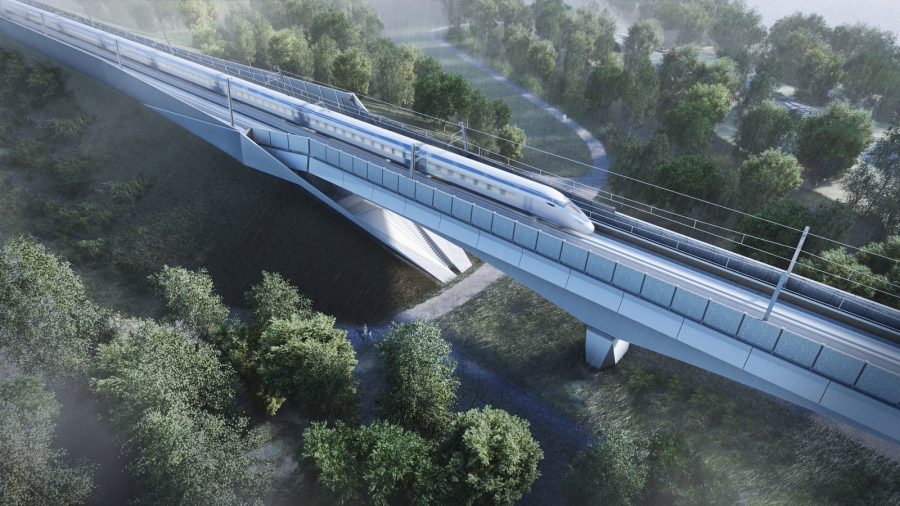 Repute has been used for the pile foundation design of High Speed 2, Britain's new high speed rail line and the largest infrastructure project in Europe. HS2 will be linking the biggest cities in Scotland with Manchester, Birmingham and London. HS2 trains will integrate with new lines and upgrades across Britain's rail system to deliver faster travel to major towns including Liverpool, Sheffield, Leeds, Nottingham and Derby.
Stretching for more than 3.4km across a series of lakes and waterways between Hillingdon and the M25, the Colne Valley Viaduct will be the longest railway bridge in the UK. The viaduct is supported on 56 piers and 2 abutments, each comprising groups of 4–6 piles (1.5m and 1.8m in diameter) which support the highest speeds and dynamic forces of any UK railway viaduct. The piles are between 32m and 55m long and are founded in the underlying Upper Chalk.
The paper by Dishington et al (2023) describes how Repute has been used for the pile group design in order to meet the stringent limiting deflections for serviceability. The detailed design methodology with Repute, involving a close interaction between the geotechnical and structural teams, is summarised in Table 4 of the paper.